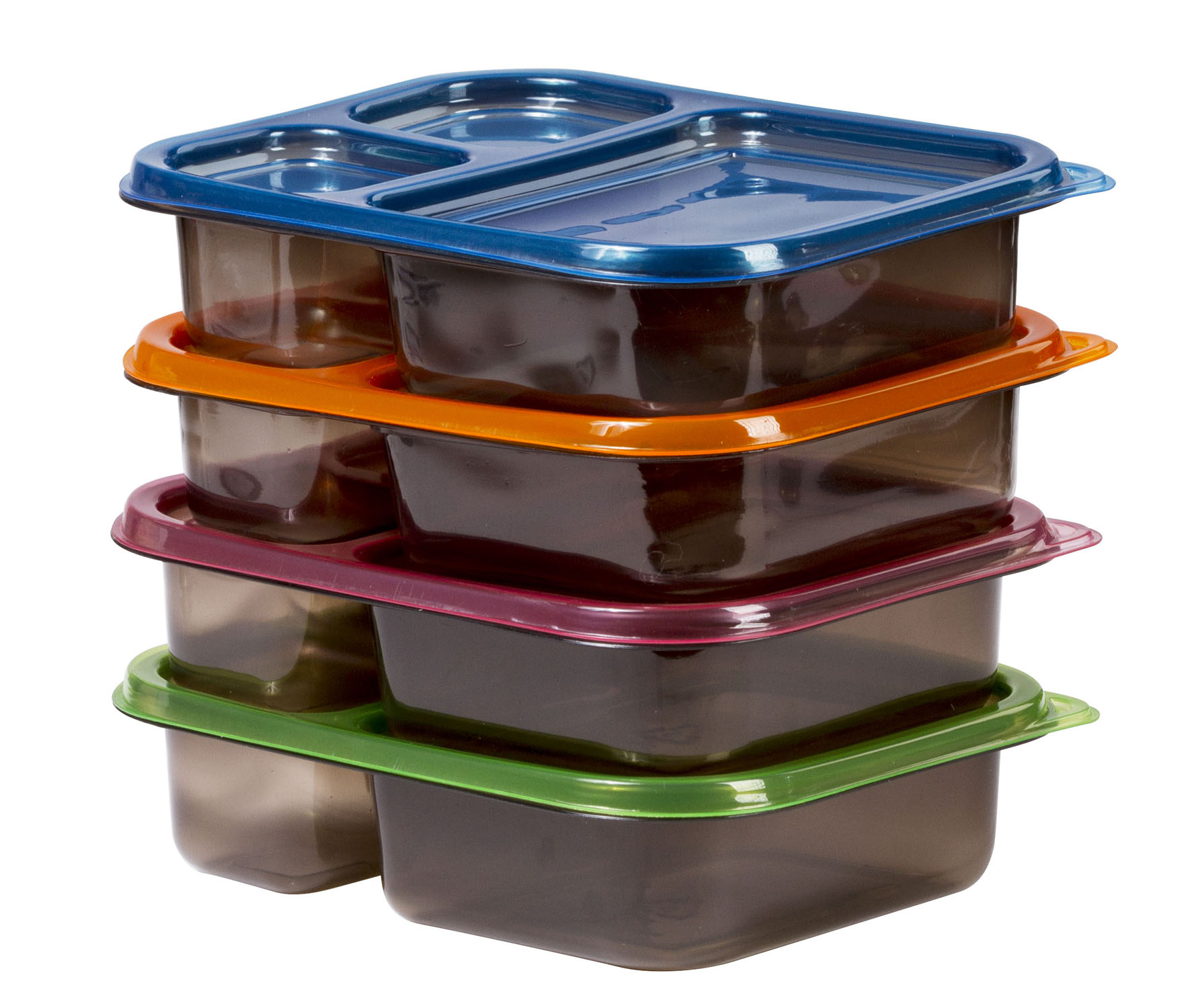 8 Meal Prep Containers 3 Compartment Plastic Bento Food Storage
Keep your leftovers fresh using this 8 piece plastic food storage containers. They are made from safe durable plastics. You can use this lunch box to refrigerate leftovers or to use as your bento box for work or school. Food grade containers have lids for easy travel and transportation. Meal storage containers are versatile and can be microwaved, placed in the dishwasher and/or freezer. Product contains no BPA. Lunch box for adults or students are a black clear with multi color lids.
MULTI PURPOSE Refrigerate Leftovers, Or Use To Pack School Or Work Lunches- These Plastic Containers Are Great For A Variety Of Uses In Your Kitchen
SAFE Lunch Containers Are Made From Durable Plastics- They Are Freezer Safe, Refrigerator Safe, Dishwasher Safe, And Microwave Safe
COMPLETE Set Comes With 4 X 22 Ounce Containers And 4 X Colorful Lids
SEPARATE COMPARTMENTS Keeps Food Mixing And Becoming Soggy
Shipping
Your packages are shipped FAST! We stock all our products in our own warehouse and we usually process most of the orders in 1 business day. Weekend Orders will be handled immediately on Monday. Before you purchase any item, Please update your address changes on eBay and PayPal. We combine multiple orders, but some cases we might ship each item separately. You will be receiving tracking number to track your package. After your order has been processed and shipped, arrival time usually takes 1- 10 business days depending on your order and location.
Payments & Checkout
Payments are expected within 3 days after the end of the auction. We accept PayPal and any major credit cards. Sales tax must be paid by California Residents. If you have any questions or wish to discuss payment options, please contact us at IcyDeals
Hassle Free Returns
We offer a 30 day money back guarantee, simply return the item and we will refund your cost. Please submit your request to us from your order or contact us directly for assistance. Returns Authorization can take 24-48 hours to process. Please allow us 10 – 15 business days to receive the item and process the refund.
Contact Us
If you have any additional questions or comments please don't hesitate to contact us at IcyDeals. We try to answer all emails within 24 to 48 hours. Our hours of operation are 9 am to 5 pm PST. Any email or phone call received after operation hours will be answered immediately next business day. Please note that we are here to help you and our number one goal is our customers satisfaction. Buy with Confidence!
Copyright © ICY DEALS. All Right Reserved.